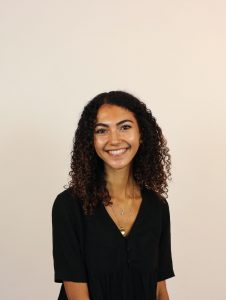 JULIA JANNON-SHIELDS, Director | she/her pronouns
About:  Hi! I'm Julia & I'm currently a junior at UW double majoring in Community, Environment & Planning (CEP) and Communication (COM) with a minor in Diversity Studies. I'm from the San Francisco Bay Area, but love Seattle deeply despite the lack of sunshine! I use she/her pronouns & look forward to everything this year has in store for WAC.
focus:  advocating for womxn's rights through intersectional programming & being the voice for womxn-identifying students on campus
passions & interests:  social & environmental justice, traveling, leadership, & immersing myself in different communities
fun fact: I'm a dual citizen of the US & France!
AMBER TORELL, Assistant Director | she/her pronouns
About: Hi there! I'm Amber and I'm currently a Junior, Majoring in Law, Societies and Justice (LSJ)! My minors are Latin American + Caribbean Studies and Human Rights. I'm from Longview, WA and am thrilled to be working with WAC this year. When I'm not working with ASUW, you can catch me scoping out the best coffee in Seattle or playing guitar!
Focus: understanding womxn's rights as human rights and promoting equity for womxn and womxn-identifying groups on campus.
Passions and Interests: human rights, politics & foreign policy, music, & finding new experiences!
Fun Fact: I've been to the United Nations! (NY)
---
Team Members (2019 – 2020)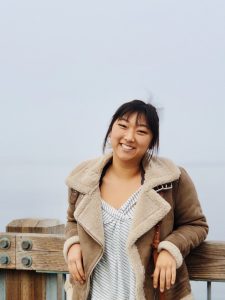 ESTELLE PARK, she/her pronouns, Events and Logistics Intern
About: Hey! My name is Estelle, and I am currently a senior majoring in Food Systems, Nutrition, and Health with a minor in Education, Learning, and Society (ELS). I'm from the Seattle area and have a deep passion for Seattle's local coffee shops, music, and arts. I'm super stoked to be interning for WAC this year!
Focus: Increase accessibility and safety and promote equity to all by advocating, educating, learning, growing, and, building community both on- and off-campus
Passions & Interests: Educational equity, mini Australian Shepherds, swimming, and discovering and listening to new music
Fun Fact: Charles Melton from Riverdale almost ran me over in his Mini Cooper
---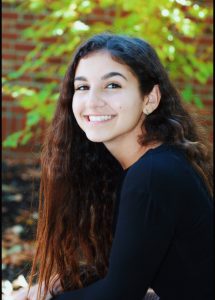 ISABELLA TODARO, she/her pronouns, Legislative Affairs Intern
About: Hi! I'm Isabella and am a freshman here at UW. I'm hoping to major in Philosophy and eventually go to law school. I'm from Seattle, Washington (capital hill area- like 10 minutes away!) and have lived here since I was 4 years old. I use she/her pronouns and am especially excited to see how the Monologues turn out this year! I joined WAC as the legislative intern because of my passion for advocacy, law, and gender studies. I am exceptionally passionate about reproductive justice and womxn in Politics. I am so excited to get started!
---
GRACE MCGUIRE, she/her pronouns, Design and Social Media/Marketing Intern
About: I'm Grace, I use she/her pronouns, and I'm currently a sophomore at UW! I'm double majoring in Photo/Media and Communications, and minoring in Informatics. I'm from a small town named Moraga in the San Fransisco Bay Area. I'm looking forward to meeting some strong womxn on the UW campus throughout this year!
Passions: music, art, finding good Thai restaurants
Fun Fact: I am a Rainy Dawg Radio DJ!
---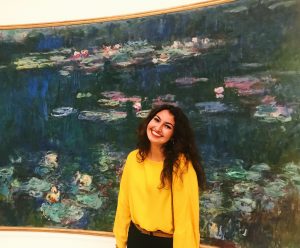 TANIA ALGEBORI, she/her pronouns, Community Outreach and Collaboration Intern
About: Hey! My name's Tania! I am a senior studying Political Science with a focus on International Security and a minor in Middle Eastern Studies. I am from Calgary, Canada and am always open to talk about my love for Tim Hortons! I'm super excited to work with WAC this year and to better serve womxn on campus.
Focus: Using a social justice framework to increase accessibility to resources, promote equity and intersectionality and create a safe place for all womxn on campus, and build a stronger community!
Passions and Interests: Traveling, art + writing, drag queens, human rights, and Sweet Alchemy's UW honey flavour
Fun Fact: I've been on 5 study abroad programs!
---
---
*Click here to read about preferred gender pronouns and why they matter.
**Office Directions: The WAC office is located in HUB 131R. To get there, enter through the HUB's main door, take a right on the main hallway and find the second office suite on the left (right before the bathroom, beneath the staircase).